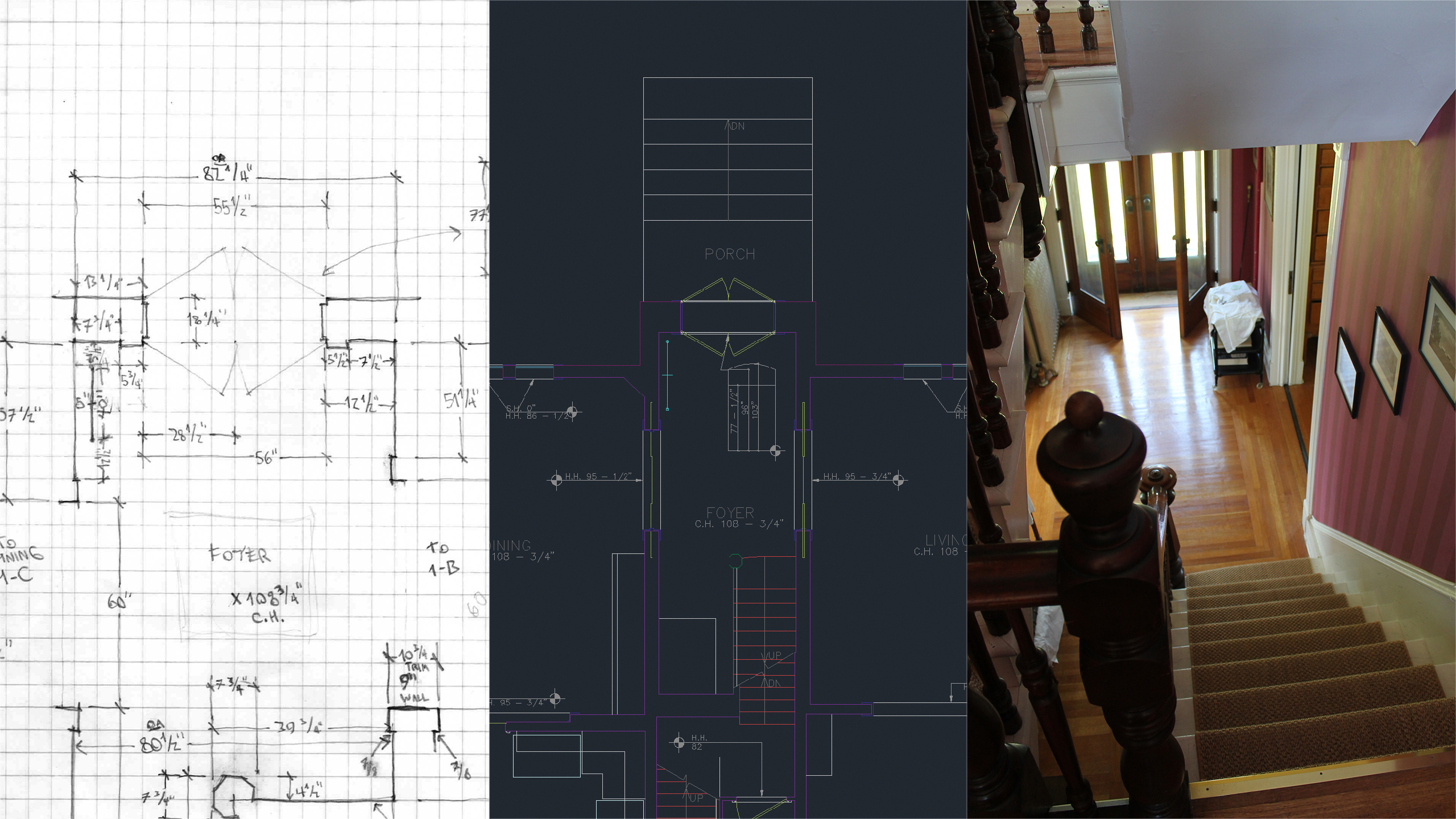 My first paid work after receiving my undergraduate degree was done in collaboration with colleague Graham Rice.
We were hired by architect Gil Even-Tsur to survey a 2500 sq. ft. house on the Hudson river in Germantown, NY, in preparation for an interior remodeling project.
On-site work (measuring, sketching, and photographing) took a full 14-hour day, and deliverable production (drafting and reconciling measurements) took 16.
Since I had collaborated with Graham before on the Jesuit Library project, we were able to divide labor in an efficient manner and finish the work in a reasonable amount of time.
Deliverables included a .dwg of floor plans, a .pdf set of these plans (shown here), and a set of photographs.